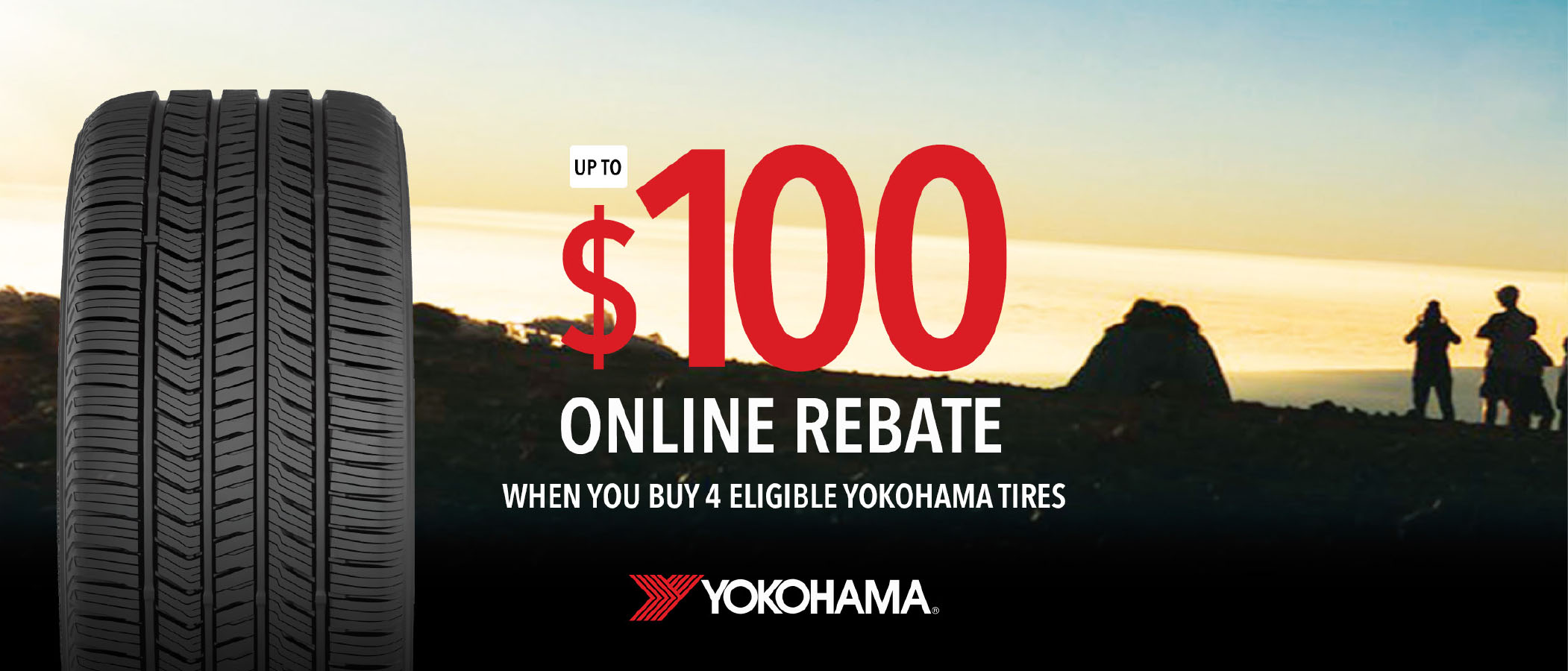 When you purchase a set of four (4) select Yokohama tires you may be eligible to receive up to a $100 Yokohama Visa® Prepaid Card or Visa® Virtual Account.
Offer valid on tires purchased at an authorized dealer, and picked-up or installed between 12:00 a.m. EDT June 1, 2019 and 11:59 p.m. EDT June 30, 2019.
Eligible Yokohama Tires:
$100 Visa Prepaid Card or Visa Virtual Account
There are no eligible tires offered for this rebate level.
$70 Visa Prepaid Card or Visa Virtual Account
ADVAN Fleva V701
AVID Ascend GT
Geolander X-CV
To receive the prepaid card, you must follow a few simple steps to submit your redemption form:
Take a clear picture of your invoice.
Go to yokohamatirerebates.com
Fill out the online redemption form.
Upload the picture of your invoice.
Click Submit - and you're done!
You must submit your redemption online at yokohamatirerebates.com no later than July 31, 2019. Late submissions will not be accepted.